Cheryl's Dark Shadows Website
Page Four
At the Vista Theatre, Kathryn Leigh Scott placing her hands in cement while Louis Edmonds looks on.
---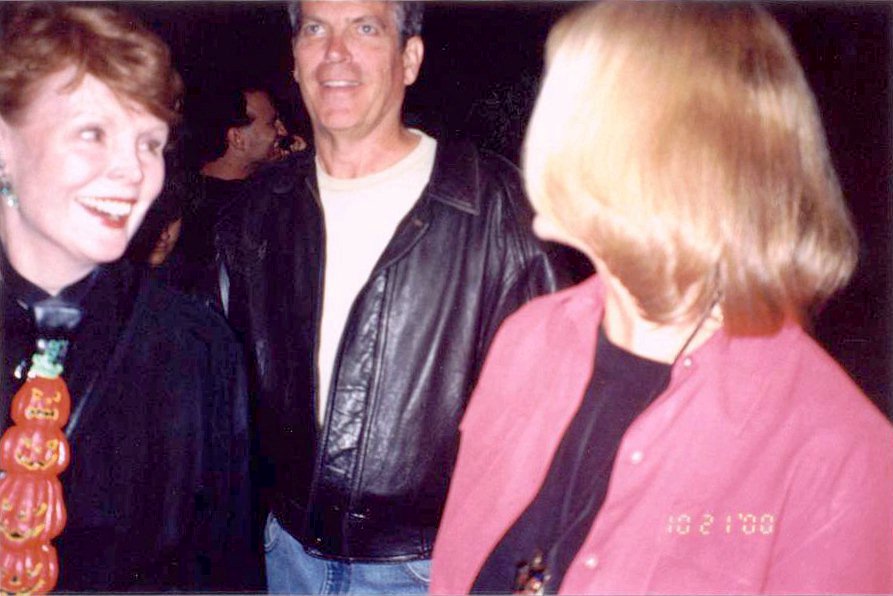 Sixth Annual Collins Association Halloween Weekend at Lockwood Mansion, 10/20 - 10/21/00: Marie Wallace, James Storm, and Terry Crawford.
---
Barnabas Collins' coffin used on Dark Shadows.
---
David Selby speaking on Friday night at Lockwood Mansion.
---